While exercise has been proven to help you age better, high-quality training is essential to help you make progress safely and effectively. FIT FOR GOOD's trainers are experienced, caring professionals who are particularly aware of issues relating to senior fitness.
You will be challenged, but never pushed beyond your capability. And you may be surprised at how quickly you can expand the range and quality of what you can do each week.
Jordan Burns, Training Director
What got you into fitness?
As a teenager I was overweight, but I got tired of feeling lethargic all the time, so I joined a gym at 15 and the rest is history. I was amazed at how good exercising made me feel. It gave me the drive to work hard at school and greatly improved my mood. I started to enjoy life a bit more and my confidence improved. Ten years later I decided that personal training was my passion - after I took my mum through the same journey that I went on. She lost three stone and now runs for a running club three times a week.
What inspires you?
My main inspiration is seeing what my body is capable of. There is no limit on what the human body can do and I am always finding new and challenging ways to move and improve my fitness. Seeing others realise their potential also motivates me - if I had a penny for every time a client has told me "I cannot do that" and then goes on to exceed their expectations then I'd be rich!
Top training tip?
Remember to breathe whilst exercising. It sounds silly but a lot of people hold their breath when partaking in physical activity - due to nervousness or the adrenaline of moving in a challenging way. Long and deep inhales and exhales, breathing through the nose and out of the mouth, will help you relax and lower your heart rate, which in turn will allow you to continue for longer without having to stop to take a break.
Mira Mihaylova, Operations Manager
What got you into fitness?
My love for sports and dance was passed to me from my parents from a very young age. In their youth, my father was a sprint runner and my mother was a folk dancer, not at professional levels, but their passion for active living inspired me from childhood.
In my school years, I was into ballet, ballroom dancing and artistic gymnastics, but these were taken over during teen years by my interest in basketball. It is hard to believe that someone of my height (163cm), would make a great basketball player, but my parents never discouraged me. They must have known that staying active through the teenage years, despite the choice of sport, would be the best for me. And I have naturally kept my active lifestyle throughout the years.
What inspires you?
I would like to see a positive change in everyone's attitude to fitness. For this to happen, we all need to understand that it is never too late to get active, no matter what your age, background or abilities may be. There are so many activities out there that could be a good match for you. Just get moving - this is the best gift you can give to your body. 
Top training tip?
It all starts with a small commitment – find what activity makes you switch on, give it a go, and stick to it. 
Don't rush it - you have time to learn and do the exercises right. Go with the workout intensity that you are comfortable with. 
Have fun – enjoy the workout and make it yours.
Be consistent – try to finish a workout (it's all right to take breaks more often or exercise at a lower intensity as long as you complete what you started), and exercise regularly.
Rob Dale, Senior Trainer
What got you into fitness?
When I was younger, I was sports mad and heard about a job doing lots of exercise and sports as a Physical Training Instructor (PTI) in the Royal Marine Reserves. I did that for nine years before, during and after doing a Sports Science degree at Kingston University. I enjoyed learning and pushing myself, and now enjoy helping people from all walks of life achieve their health and fitness goals.
What inspires you?
I watch, follow and read a lot about different sports and am amazed by some athletes' world records and accomplishments. Even though I can't get anywhere near their standards, I like to set myself goals to try to improve and see the best level that I can achieve.
Top training tip?
Relax. Holding your breath or tensing up too much, something I'm guilty of myself, can decrease performance. If you find yourself doing it, have an arm or leg shake off and some deep breaths before working out again.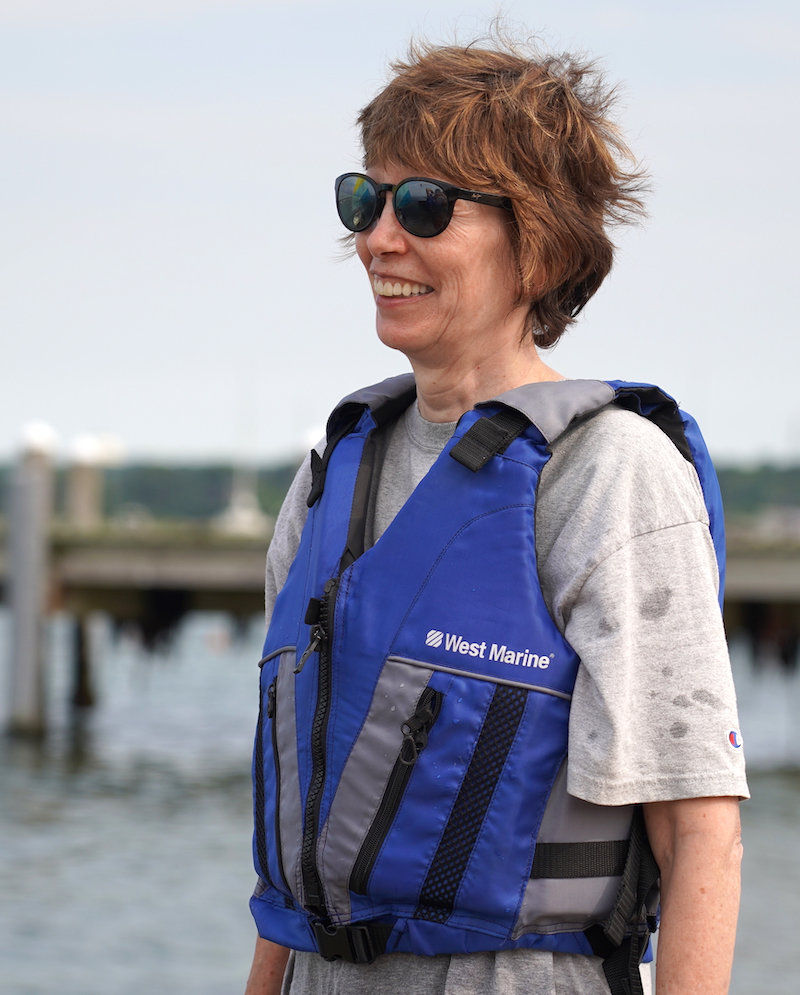 Elizabeth Hunt, Director
What got you into fitness?
My family has always been fairly active. My grandfather loved hiking and skiing which he passed on to all of us. He took up running in his 60s and kept at it into his 90s. My grandmother was a great swimmer, in both the ocean and in pools. My parents loved playing tennis and sailing. My sister is amazing – still climbing mountains and skiing in her 60s.
What inspires you?
I love the idea that we have some control over how we age - and that Fit for Good can help people enjoy a healthier and happier ageing process
Top training tip?
Keep at it. Some days training feels great, on others - not so good. But once fitness becomes part of your life, despite a few achy muscles, you'll be surprised at how much better you feel all over, including your mind.